The ARECO nebulization is the diffusion of a very fine cool fog (95% of the drops have a diameter smaller than 5 microns), filtered by a very complete filtration system.
This cool vapor, 100% natural, moisturizes and enhances the quality of your fresh products both in terms of freshness and appearance, all in respect of the environment. The nebulization makes the fresh departments more attractive to consumers by bringing incomparable freshness to fresh products.
With ARECO's nebulizer, your products stay fresh and appetizing throughout the day and can be stored longer.
ARECO's nebulization is installed in cold storage and on produce, seafood, butcher-catering and cheese departments. For each department, ARECO offers you a tailor-made solution.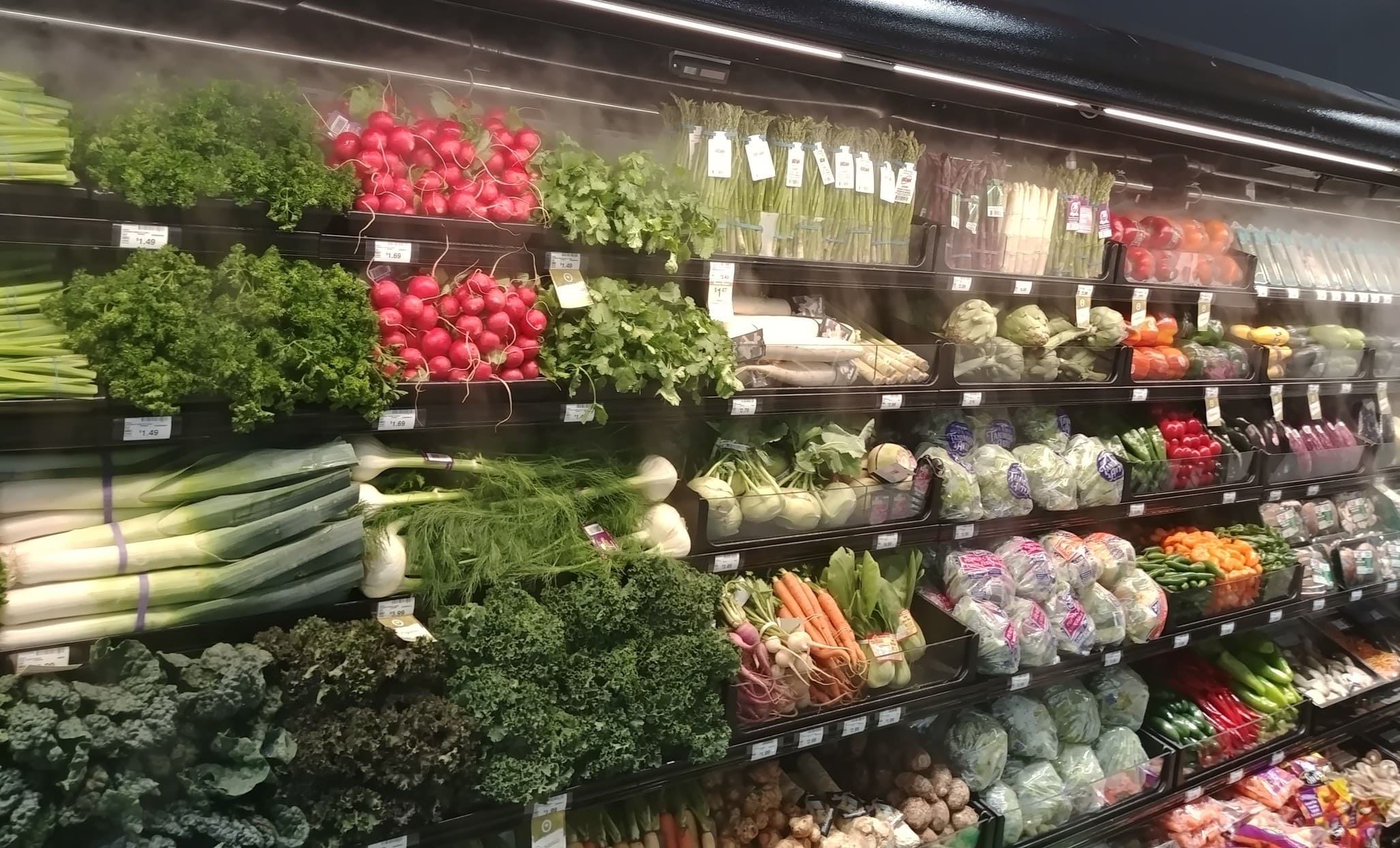 Nebulization at the heart of ARECO's development
The nebulization is a technology that valorizes the departments of fresh natural products while reducing food waste. It is the only system on the humidification market that allows continuous diffusion of a cool vapor throughout the day. The results are even more effective in terms of humidity control, homogeneity, breakage reduction and marketing impact for your store.
Our know-how allows you to benefit from the most advanced nebulization technology in terms of food conservation on all your fresh departments. ARECO's nebulization is an innovative and natural solution for the performance and optimization of the fresh products departments, with a constant concern for the environment.
Nebulization is promoted by consumers
78% of French people want nebulization in every fresh products store.
Nebulization benefits a great credit from the consumers, as nearly nine out of ten know that it gives a better appearance to fresh products and prevents them from drying out. Around three out of four also believe that nebulization helps to better preserve fresh products (82%), to guarantee their freshness (76%), to reduce food waste (75%).
* Study conducted by the French Institute of Public Opinion (IFOP) between May 15 and May 16 of 2019, among a sample of 1005 people representative of the French population aged 18 and over.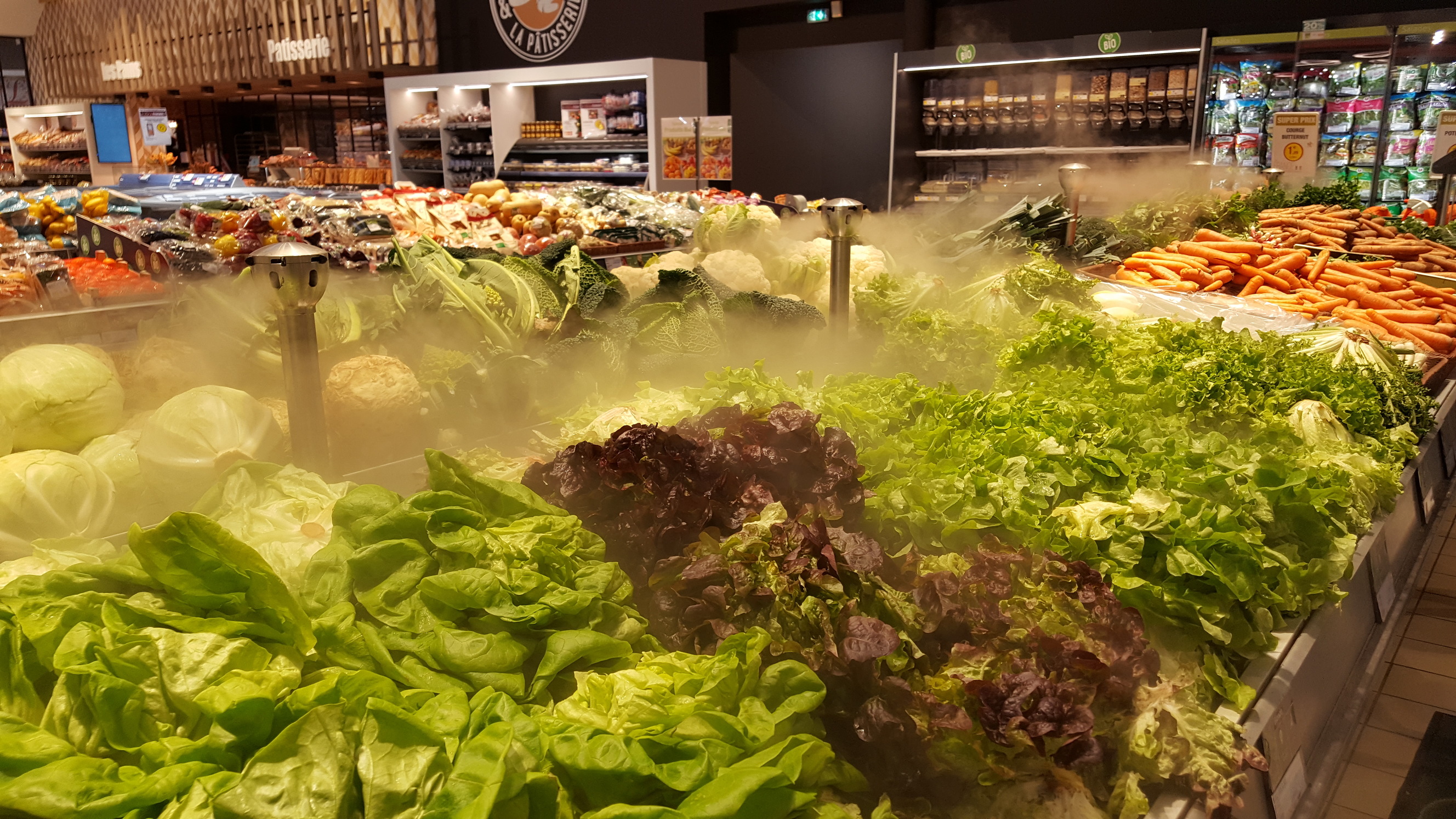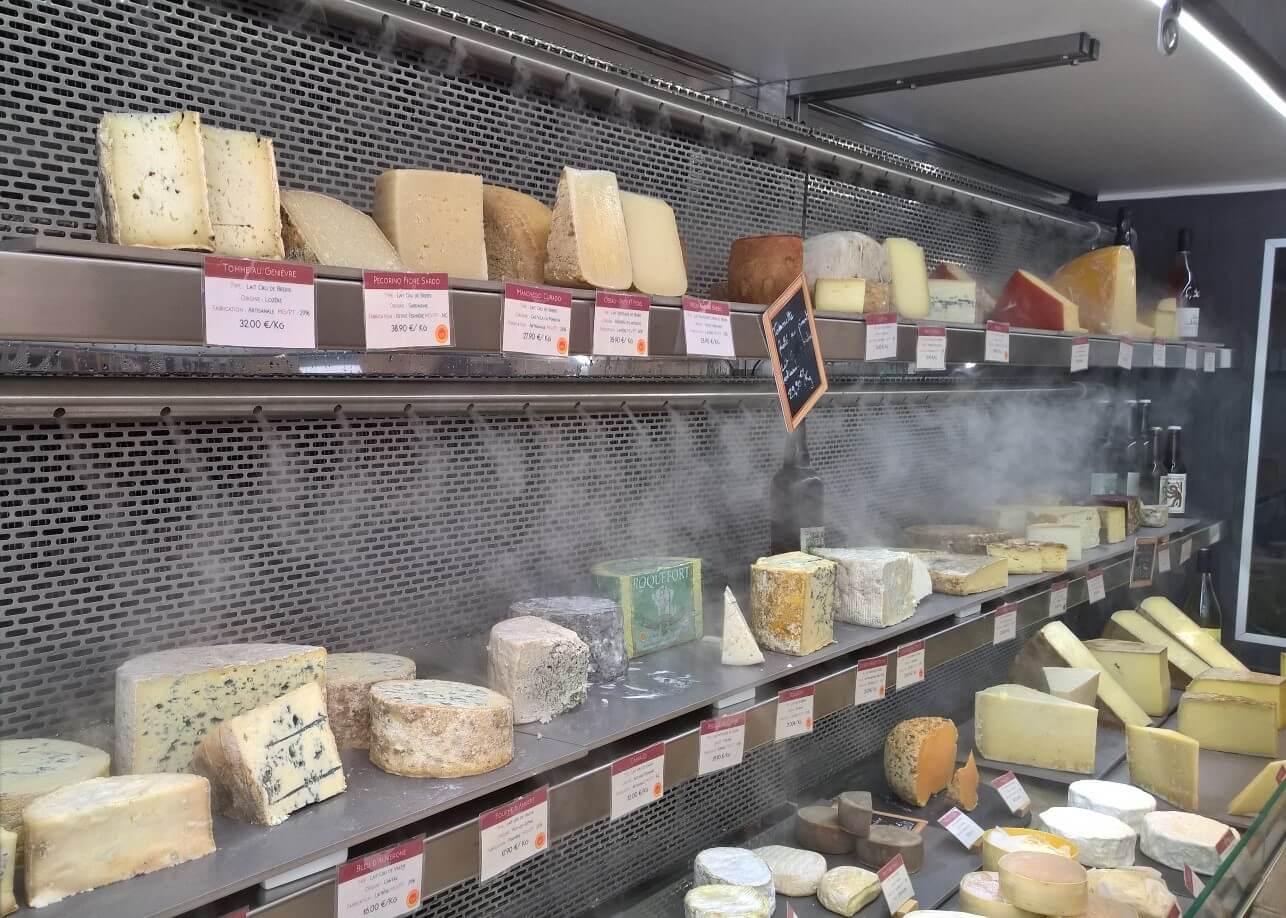 A technology with a head start
ARECO's nebulization technology guarantees you the following results:
Exclusivity of the ARECO nebulization system: