Attractiveness, freshness, taste, anti-waste and better storage of fruits and vegetables on the fresh department
Day and night, ARECO nebulization preserves the freshness, taste and organoleptic qualities of your fruits and vegetables thanks to stable and controlled hygrometry (90% RH).
ARECO nebulization allows to enhance your produce departments while reducing food waste. Thanks to our nebulization systems, your products retain their quality, they are better and longer preserved, which reduces the waste. The resources required to make them to reach the sales area are thus reduced.
Category of vegetables to nebulize
Leafy vegetables (leaf carrots, salads, radish, spinach…), zucchini, chicory, bananas, citrus, pineapples, strawberries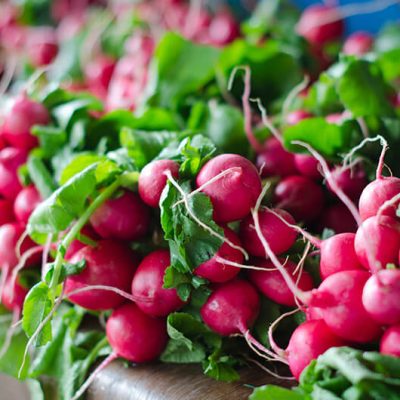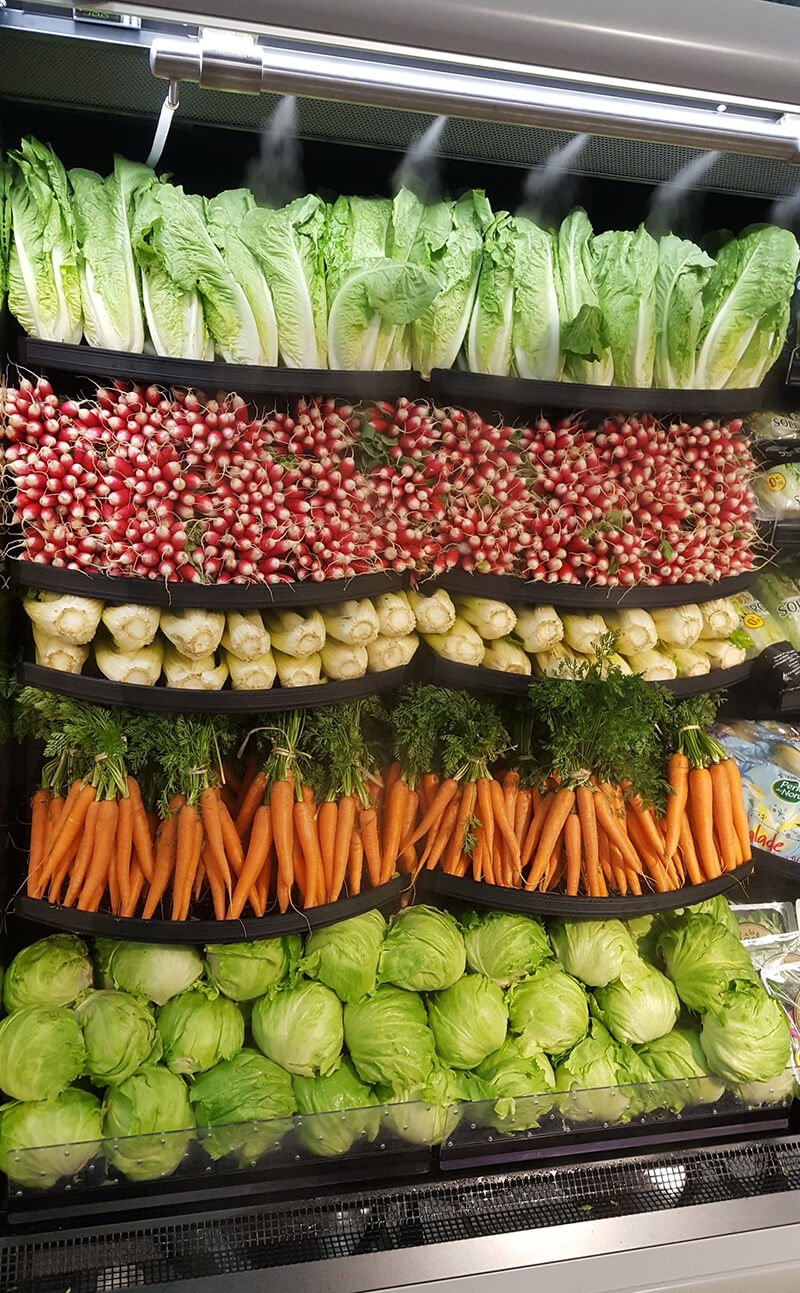 The humidification we provide on fruits and vegetables has many benefits:
Nebulization adapts to your products layout
The fruits and vegetables department changes with the seasons. To meet this need, ARECO offers a modular solution so that the nebulization can be adapted to your products layout.
ARECO nebulization tested and validated
« Benefits of installing a Nebulizer System: feeling refreshed, system that allows better conservation of salads, a process that results in more flattering offerings. »
« The implementation of the system gives the impression of a concern for product quality, ahead of its competitors, close to consumers. »
« The artichokes have a long shelf life of five days with ARECO nebulization, broccoli has one day, iceberg lettuce three days, the purple artichoke 7 days, 2 days fennel, asparagus 3 days. »
« Since installing, the ARECO nebulization system, the qualitative image of the display increased significantly. »
« Marketing was always possible three days after the shelving for nebulized salads and 4 days for asparagus. These shelf lives are three times longer than in a refrigerated displays. »
A POS material is installed on the shelf to inform about the benefits of nebulization for the fruits and vegetables and to specify that the water fog diffused over the products is filtered, and without the addition of chemicals.