ARECO develops innovative solutions to fight against food waste and preserve the natural resources
Innovation has always been at the heart of ARECO's concerns. As a pioneer in the smart management of fresh departments, the company has a head start in technology, design, ecological footprint, safety, remote management and information dissemination. Our pioneering spirit helps us to stay one step ahead and spread our technology to the greatest number.
Driven by a continuous improvement approach, ARECO is constantly innovating to offer new products and services. These new technological achievements are made possible thanks to a significant investment in Research and Development but also thanks to a close collaboration between ARECO's design offices and those of its customers, in constant search for innovation and optimization for their products. We seek to improve the quality of existing products, reduce operating costs and develop new concepts. Since our creation, more than €3 million have been invested in Research & Development.
We ensure the development of the most advanced nebulisation technology in the world.
Our engineers work every day to improve ARECO's products in order to market more efficient and energy-saving machines. Furthermore, our existing machines are updated during their maintenance to provide all our customers with our latest technological solutions.
In its internal laboratory, ARECO brings together a multidisciplinary team made up of specialists from complementary professional backgrounds. Also, many partnerships with universities and research centres (IRSTEA, CTIFL, DGAL, ENSIA, University of Nice, University of Chambery…) allow us to constantly improve our conservation solutions for fresh products and innovate to meet the needs of our customers and the consumers.
Many innovation trophies have rewarded and encouraged this approach. ARECO also receives financial support from BPI France.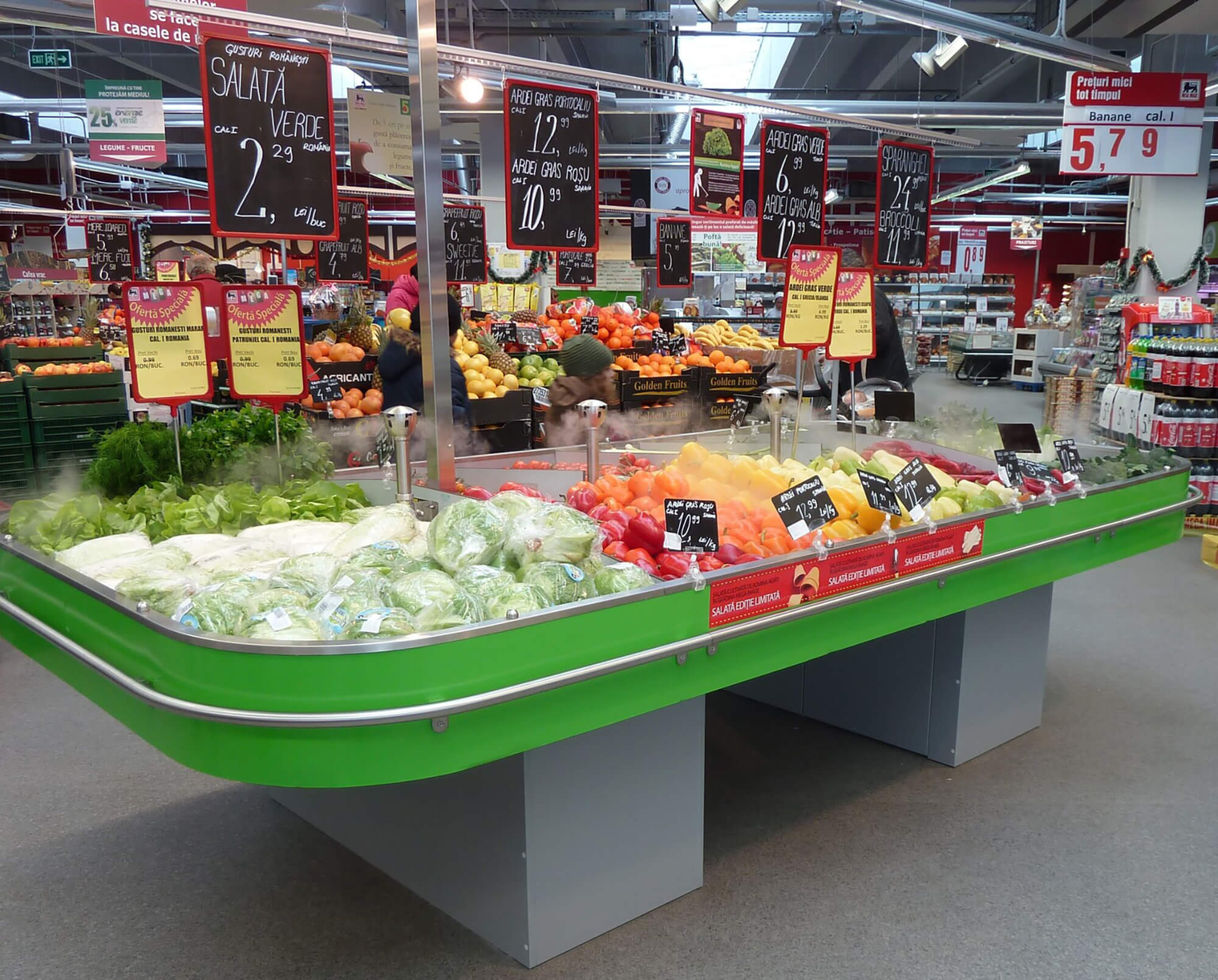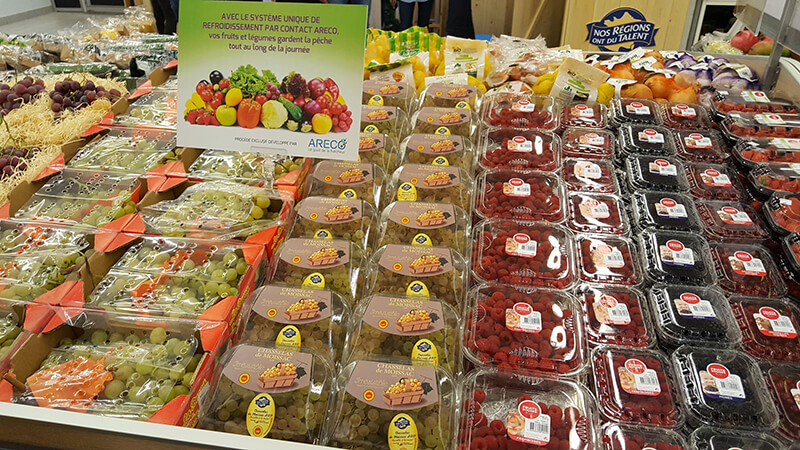 ARECO offers smart global management solutions for the fresh departments in order to:
Development of fresh products conservation systems for the whole food sector
Food waste and global warming are increasingly having an impact on the life of the consumers worldwide. They seek to consume more organic products and prefer short routes, they even buy products directly from the producers.
ARECO products are upstream of the sector: from the producer to the distributor, including the transportation sector. Whatever the place of purchase, or storage of products, there is a solution for the preservation of fresh products.
ARECO adapts to the global evolution of consumption patterns (reduction of the use of plastics, reduction of energy consumption, development of out-of-home consumption…) and proposes solutions dedicated to each actor.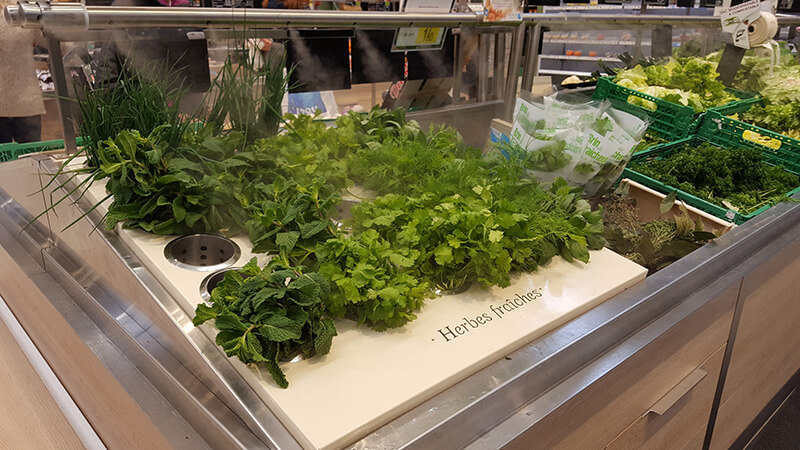 Remote management: remote control of your ARECO systems with to the IoT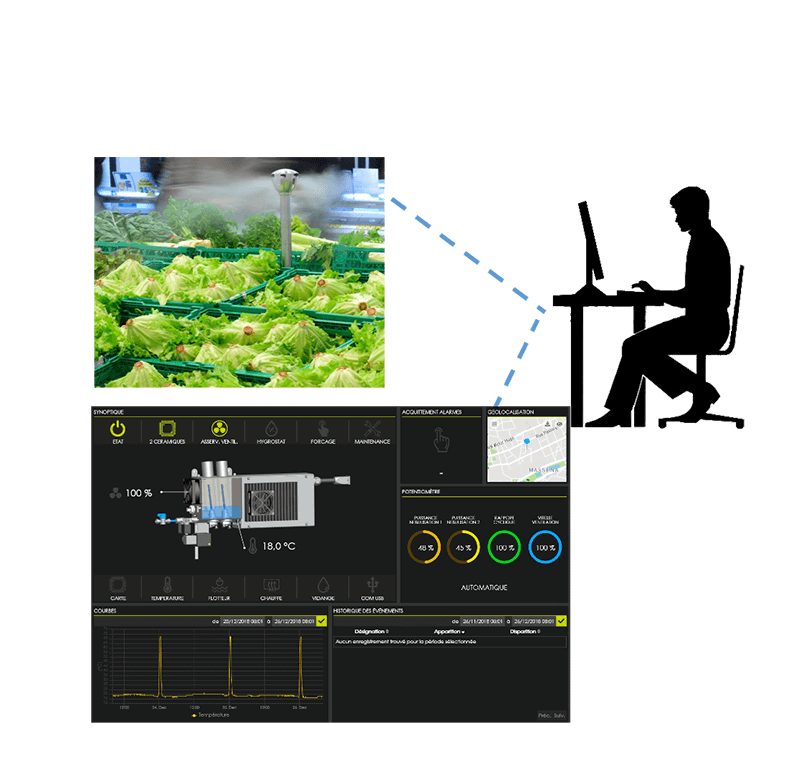 Our new service, remote management, is part of our continuous improvement approach. It can be used on every fresh departments equipped with an ARECO solution.
This service allows us to follow your ARECO installations remotely and to be able to react quickly to any request for parameters modification (times, days…) without any intervention from your side. Remote management allows you to develop predictive maintenance and thus guarantee the operation and performance of your equipment.
Through this service, we can optimize the routes of our technical teams to intervene even more quickly in your stores. Their intervention is more responsive and effective.
Our technical service provides you support to guarantee the operation and performance of your equipment.
The benefits of ARECO's remote management: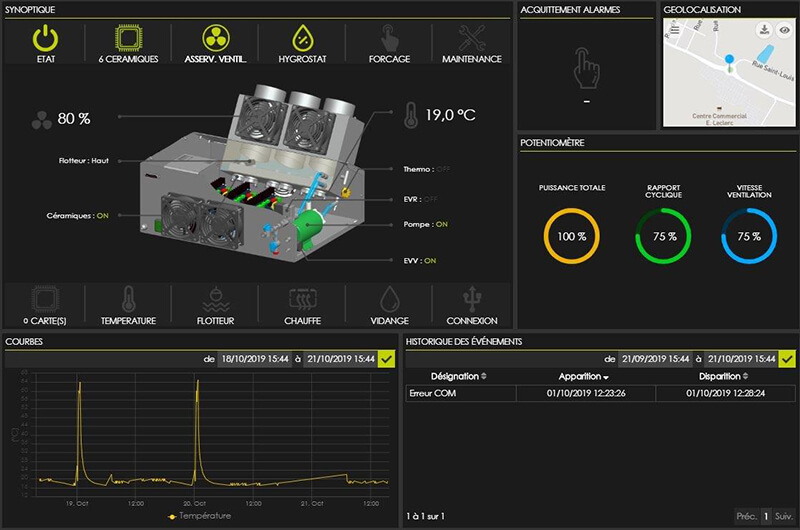 Our latest innovation: a motorized diffuser for your fruits and vegetables department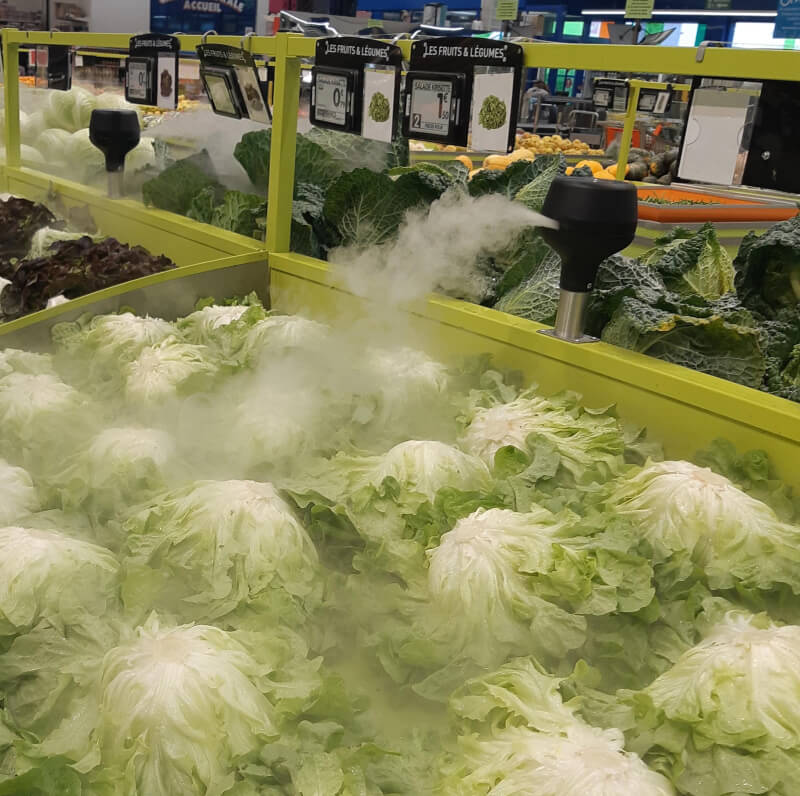 With the motorization of the nebulisation, we completely control the diffusion of the water fog on the products. The motorized diffuser helps you to manage zones of freshness on your department. Each zone can be individually managed. Because each fruit and vegetable need a specific humidity rate, we set up areas with different moisture levels. The height of the diffuser can be adjusted according to the height of the products exposed.
The benefits of the motorized vertical diffuser for your fruits and vegetables department: