Meat is a fragile product which requires respecting specific conditions of temperature and hygrometry for its conservation. ARECO's nebulisation ensures optimal results by keeping the products in an ideal humidity level of between 85% and 95%.
ARECO's nebulisation:
the only system that has been tested by the French Institute of Livestock
A study, conducted by the French Livestock Institute and financially supported by the French organizations Interbev and ARDAT, was conducted on our nebulisation system. The objective was to measure the contribution of ARECO's nebulisation in refrigerated showcases of the butcher departments. This study, available on request, demonstrates and validates the interest of ARECO's nebulisation on meat and catering products.
The benefits for your butcher's department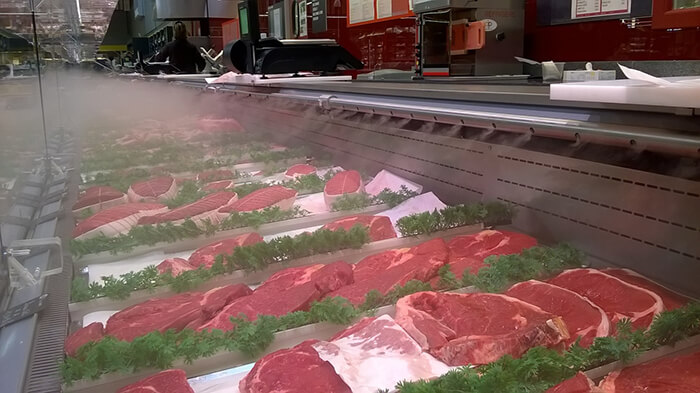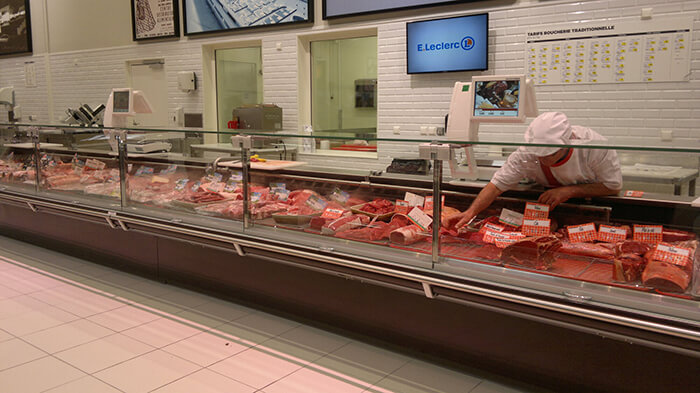 ARECO offers the opportunity to improve the profitability of your Butchery-Catering department thanks to its nebulisation system that adapts to every type of showcase.
Whatever the type of refrigerated showcase, static or ventilated cold, we offer you a tailor-made answer.
In the fresh departments, consumers are informed of the benefits of nebulisation for butchery and catering products through a brochure or video display. This POS material also specifies that the water fog diffused above the products is filtered, without addition of chemicals.