ARECO launches AD-CARE for the de-icing of seafood stalls
ARECO revolutionises the de-icing of seafood stalls
The de-icing of fish stalls is a tiring, time-consuming and restrictive task that must be carried out daily for reasons of hygiene. This task is one of the main irritants for fishmongers.
Faced with these challenges, ARECO is innovating with the launch of AD-CARE, a system for rapidly and automatically de-icing fishmonger's furniture. A profound transformation which avoids carrying out this operation by hand.
In this case, it is the diffusion of a water mist that melts the ice. AD-CARE protects the health of the staff by reducing the risk of injury or musculoskeletal disorders. The system is therefore a real source of well-being for fishmongers.
In addition, the device makes the de-icing of the seafood stalls much faster. For a 2m² area, de-icing is done in 10 minutes. This saves a lot of time and gives you the opportunity to focus on other tasks.
Thanks to AD-CARE, there is less need for manpower at the end of the day. This represents a significant financial gain and an improvement in the efficiency of the department.
The innovation proposed by ARECO therefore favours better management of seafood departments and fish shops on a daily basis.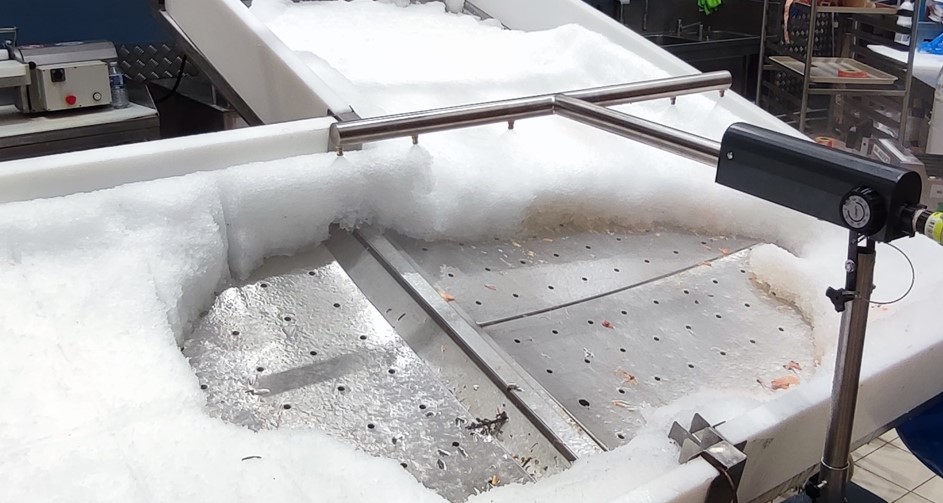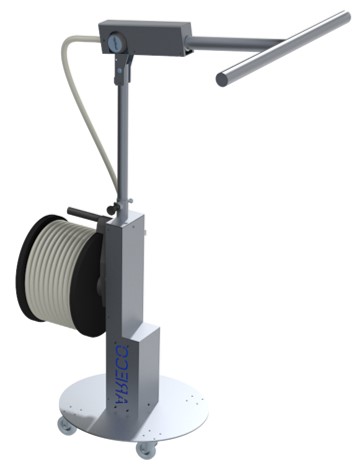 How does AD-CARE innovation work?
The AD-CARE system is based on a humidification system that diffuses fine drops of water onto the ice. This hot or cold water mist will quickly de-ice the display.
To start AD-CARE, simply connect the hose to a water supply. As the hose reel and hose are integrated into the unit, connection is particularly simple.
The wheels on the unit help to position it easily near the area to be de-iced. You then unfold the diffusion tube and adjust its height according to the amount of ice on the display.
Then, the timer included on the system allows you to program the operating time. The system starts and stops automatically. This makes the de-icing of the seafood display much more pleasant for the employees.
When the de-icing is finished, the diffusion tube folds up for easy storage. The castors are very practical for moving the system to the store.
To keep the equipment working optimally, annual maintenance is necessary. An ARECO technician will visit your shop to carry out this maintenance and extend the life of the equipment.
Our team is at your disposal for any further information concerning the operation and maintenance of AD-CARE.